November 6, 2018 Election information
Unemployment & Crisis Help
If y
ou are unemployed or lost your job, here are some resources for assistance while you are looking for a new job.
<iframe src="https://www.facebook.com/plugins/video.php?href=https%3A%2F%2Fwww.facebook.com%2Frochesterlibrary%2Fvideos%2F1440697699367045%2F&show_text=0&width=560" width="560" height="315" style="border:none;overflow:hidden" scrolling="no" frameborder="0" allowTransparency="true" allowFullScreen="true"></iframe>
Voting YES Means
Improved Facilities
Increase library by 8,200 square feet and remodel existing space. New spaces created would include study rooms, innovation lab,
dedicated programming room, storm shelter, and more.
More Hours
The library will increase daily operating hours and consider opening on Sundays.
More Programming
Additional space will allow for new programs and events for children, teens, adults, & seniors.
More Technology
The new community lab will feature access to new technologies  such as virtual reality, access to office equipment to support small businesses, and STEM technologies.
Voting NO Means
NO Improvements
The library will experience more frequently overcrowded spaces  and will lack dedicated quiet spaces for reading, studying, and
learning.
NO Additional Hours
The library will not be able to extend daily operating hours or
consider opening on Sundays.
NO Additional Programming
Additional programming will continue to be limited by space
constraints and programming may need to be reduced.
NO New Technology
The library would not have the space to provide access to new
technologies.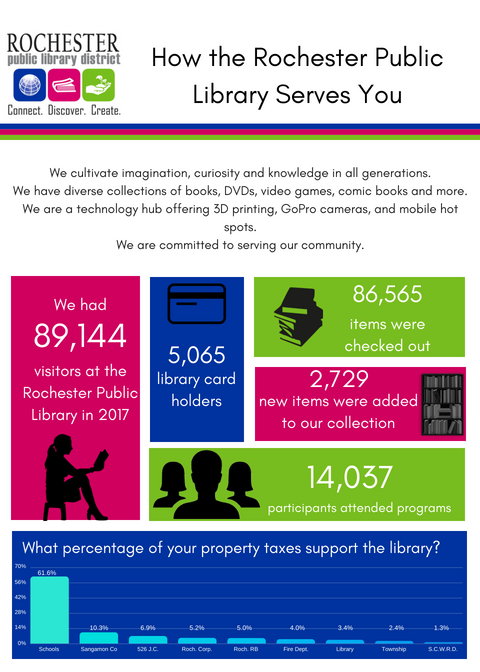 ELECTION DAY IS NOVEMBER 6, 2018